SUB-3² CHALLENGE
~Sub 3-hour road marathon, transition to a sub 3-hour marathon ocean swim. Brutal, yet simple~
http://dailynews.openwaterswimming.com/2014/11/something-so-easy-it-has-not-been-done.html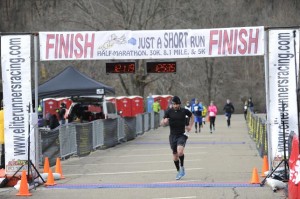 I issue this challenge to the professional triathlon community because a charity race between two endurance athletes, mono-a-mono, would be an amazing way to not only push ourselves to the breaking point, but most importantly, create a media buzz by doing it in the name of charity! I picked the triathlon community out of respect, as I have seen first-hand the grueling training involved in preparation for an Ironman race. Personally, I want to see what some of their finest can bring to the table.
"The difficulty of the Sub-3² Challenge is vastly under appreciated by top endurance athletes.  Swimmers can easily do a sub-3 swim marathon. Good runners can easily do a sub-3 marathon run. But a back-to-back run-swim at a sub-3 marathon pace is more difficult than meets the eye to triathletes. Therefore, I sincerely hope that top triathletes will be willing to challenge to prove that the Sub-3² Challenge is a doable achievement. The race will be something that I greatly look forward to watching." – Creator, Steven Munatones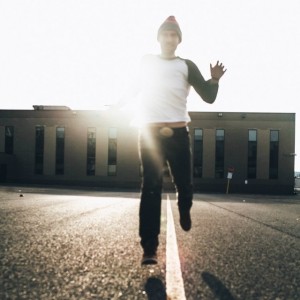 The challenge is special because it exposes the athletes to the elements in a way most would never want. While marathon swimmers are accustomed to swimming without a barrier between their skin and the sea, triathletes are used to leveraging the warmth, and increased buoyancy that a wetsuit provides. This challenge will follow the 'Rules of Marathon Swimming' which excludes the athlete from using any form of suit other than traditional attire (Speedo, cap and goggles). Swimming a 10K in the Pacific Ocean after having a trashed sub 3-hour body will be a substantial challenge for anyone.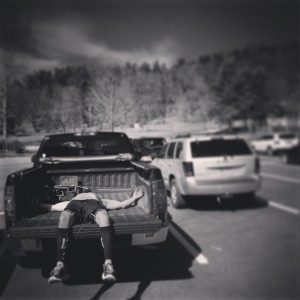 I am flexible with an early/mid-summer date off the coast of southern California. At this point, I am pushing for Memorial Day weekend. A 26.2-mile marathon running course will be GPS mapped by veteran marathon and ultra-marathon runners, beginning in the Oceanside/Carlsbad region, and running south toward La Jolla Cove. The 6.2-mile swim course will be a last minute decision, as I have local marathon swimmers keeping an eye on the tides. It could be a direct shot down the coast, or follow and 'out-and-back' pattern from the starting location. My challenger will be provided with everything they need, but is more than welcome to bring their own support vehicles and crew; both on land and water.
Ironman triathlete versus a marathon swimmer – it's a match made in heaven. Who is willing to be the first to do something never before accomplished in the name of charity? Let's get out there any put on one hell of a race for the endurance community to follow along and support! Please share with anyone would might be interested, as I need to get this message out there! I am all for working together to get the best outcome we can…
GET EXCITED TO RAISE MONEY DOING WHAT WE LOVE. THIS IS WHAT WE LIVE FOR!