I successfully coached athletes from around the world to plan, train and execute on a strategy.
Victory in endurance is in the grind when no one is watching. I know what it takes to qualify for the Boston Marathon after weighing 270-pounds, or training to swim the English Channel without an ocean. The important aspect is in achieving peak mental tenacity when the time comes to execute. I am here to strengthen your body, your mind and your heart every step of the way.
I provide the 'Honest Coaching Guarantee'. If you are not successful, you don't pay. It is unlike anything you will find in the endurance coaching arena. I only want athletes who truly work hard, and have done their research. I've heard it before: "I am very serious about accomplishing…", but after our initial consultation, I will let you know if we are good fit.
The guarantee is what sets my platform apart. I stand behind my experience and know how to make you successful.
What Does Training Include?
Daily training routines
Weekly conference calls
Nutritional guidance
Mental training to visualize and execute
Experience Matters
Former World Record Holder (Molokai Channel, 2011)
2X American Record Holder (Molokai Channel/Lt. JC 50K Trail)
Guinness Book of World Records (2020/2021)
Top 'Extreme Weather Adventurer' – Weather Channel (2017)
'Oceans Seven' marathon swimmer
Dozens of road marathons & trail ultras from 26.2 – 100-miles
International experience across many environments
Testimonials
I connected with Darren when I was training for my first marathon swim. Prior to meeting him, I was about to reroute my goals based on feedback I'd received from multiple coaches regarding my skill level and body type. I am relatively new to open water swimming, not fast, and on the thinner side, and I was interested in doing some colder water swims which can be difficult with those type of factors working against them.
With Darren's guidance, I learned many tricks and methods to adapt my body to the cooler temps, and increase my speed. After 6 months of working with him, I successfully completed my very first 11.5 mile swim around Coronado Island in 62 degree water. I can honestly say that if he had not entered my life when he did, I would not be on the path that I am on now. Darren's experience and ability to apply that to different skill levels is unparalleled to any coach that I have worked with before.

Summer Wesson, Around Coronado Swim, 2021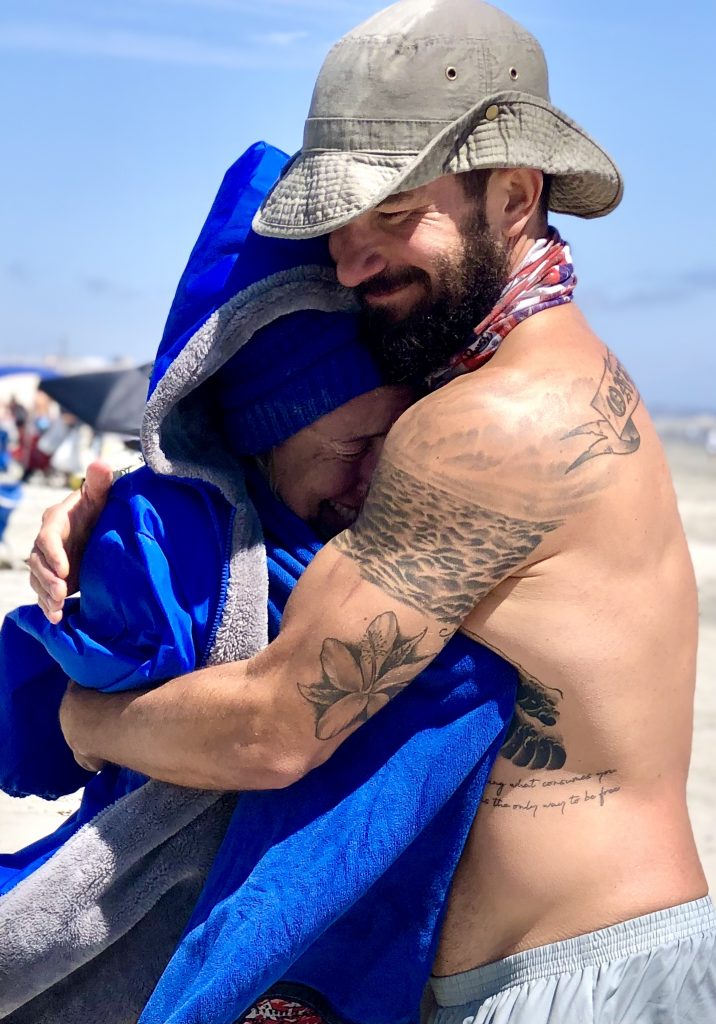 "On August 11th, 2019 I completed the Catalina Channel and became a channel swimmer. I could not have done this without Darren coaching me from the very beginning. Darren guided me every step of the way, from help in registering and even fundraising tips. Darren provided weekly workouts with specific goals to reach as well as awesome encouragement throughout the journey. He was extremely understanding and flexible with my schedule and made sure my training balanced well with the rest of my priorities. Darren provides one-of-a-kind preparation. I'd like to share an anecdote from my swim to help describe this:

I was 7.5 hours into my swim with about 3 hours remaining. My right shoulder was in a lot of pain and had been for a while, mentally I was struggling; I needed help. I finally mentioned to my crew that my shoulder was really bothering me, and next thing I knew Darren was jumping to swim with me. I did not realize how bad I wanted someone to swim with me until he was already beside me – Darren just knew this was priceless. His experience, knowledge, and intuition as a coach is something you will not find with anyone else. There is no doubt Darren will prepare you physically, but more importantly, Darren knows what it takes to mentally prepare."

Thanks Darren!

Victor Monheim, Catalina Channel Swimmer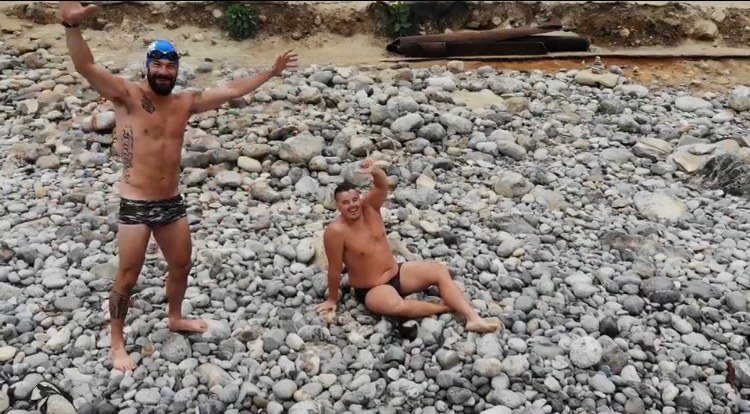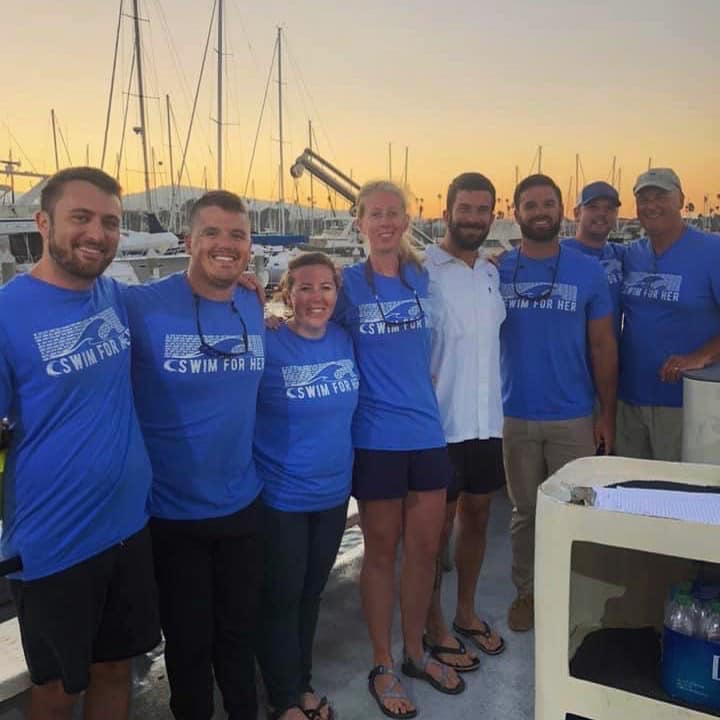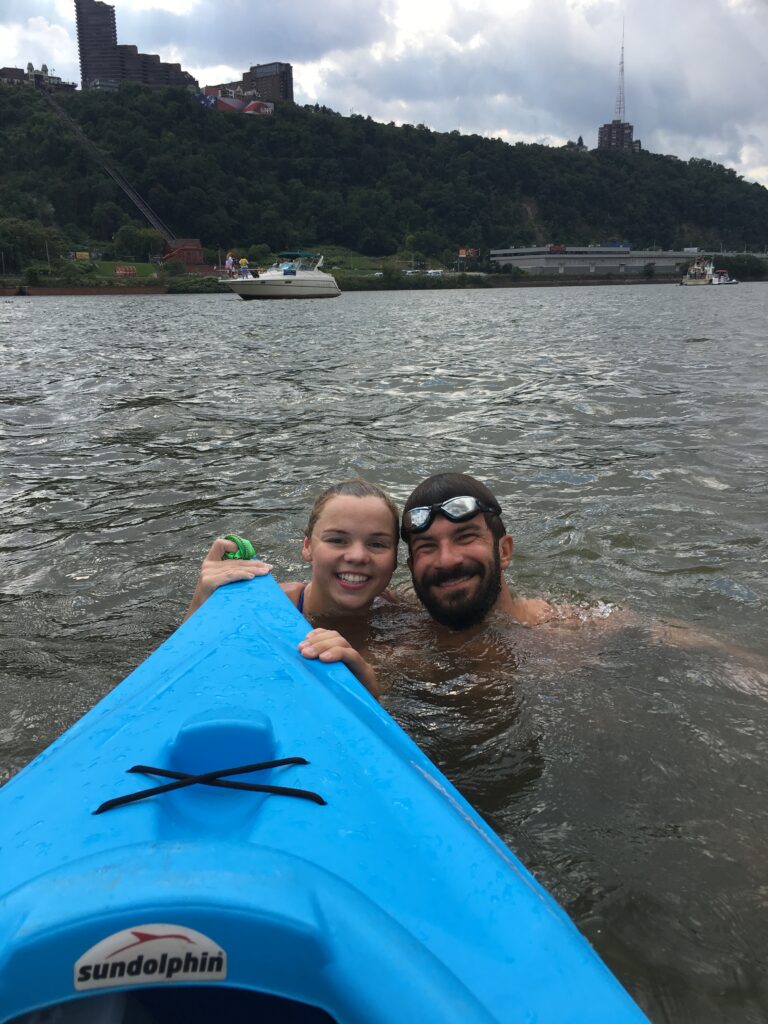 "Having Darren as my coach was one of the best decisions I made as a marathon swimmer. The detail he put into my workouts was second to none, and he always checked in to see how the workouts went and how I felt. I would highly recommend Darren as a coach to anyone interested in marathon swimming. His positive attitude and desire to see you reach your goals makes you want to work that much harder."

Tom Minnock, Lake Erie/Three Rivers Marathon Swimmer
""I first met Darren when I was training to swim for open water Junior Nationals. His expertise in feedings and hydration, as well as advice for training programs, helped immensely in my preparation. He then encouraged me to try my first marathon swim, the Three Rivers Marathon – a 30K challenge I was not sure I could handle at the age of 16. Darren gave me training tips, advice, and helped alleviate any fears I might have experienced because his concern for the safety of swimmers is second to none. With Darren's encouragement and guidance, I was able to finish my first 30K marathon swim in eight hours and forty-seven minutes. He kept a watchful eye on me throughout the event and even swam the last 1K by my side making this swim the most memorable of my life."

Maggie Marody, Three Rivers Marathon Swimmer