Background
Water has been a part my life since before I can remember. The feeling of gliding freely through a pool, lake or ocean is something I will always cherish. Since I was a few years old, I remember the support of my parents at every competition I attended. They focused on allowing me to love the water, not forcing me to accept it – for that, I am eternally grateful.
After a brief distance running career that temporarily halted with injury, I chose marathon swimming after being inspired to swim the English Channel by Lynne Cox's novel, 'Swimming to Antactica'. I wanted a new challenge in my life to not only grow as an athlete, but as a philanthropist, and use my journey to raise money for charity. Upon completion of the English Channel, I pushed through the remaining 'Oceans Seven' challenges to benefit the Forever Fund at the UPMC Children's Hospital of Pittsburgh.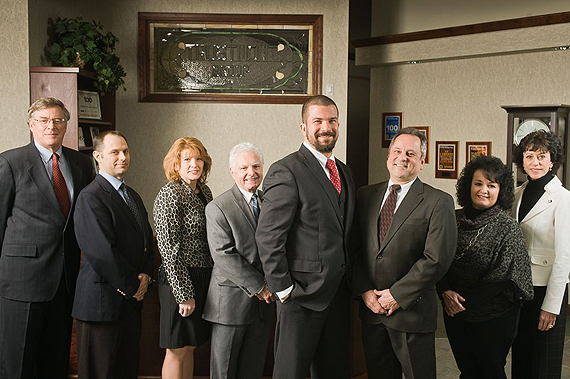 "Sometimes you just know. I met Darren as a guest speaker for the Greensburg Rotary in October 2010. Although he and I had never met, with his opening remarks about swimming the English Channel, and acclimating his body to cold water by lounging in a frozen cattle watering trough that required breaking the ice to enter, I knew we were destined for a great journey! After lunch I introduced myself and suggested that I would be calling to discuss how we could accomplish his 'Oceans Seven' dream together. Darren later told me he didn't believe I would ever follow through with that call. Well, I did! When like-minded people direct their resources, talents and determination to a shared ideal, the power of together makes the exceptional achievable. Darren, our journey has just begun!"
– Peter Dochinez, Sponsor, Trustmont Financial Group
We all need a hero in our lives – my grandmother was, and always will be mine. She lived by example that life is not about your wealth, but by how you help the less fortunate. She volunteered her own way to help the local community she lived. Her last hours were spent volunteering at church; not a more fitting way to live out your final day. She, along with the friends I've lost and the children I fight for give me the power to care on through the darkness. They are my 'Third Boat', a silent visualization only I can see in the water next to me through every stroke of the journey. It is the ultimate motivator when my body feels like I cannot continue any further.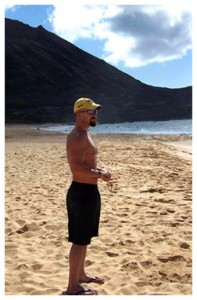 "Darren's dedication toward raising money for the Forever Fund in honor of my father means the world to me and my family. We are extremely thankful and proud to know Darren and have him in our lives. If my father knew Darren, he would have said 'they don't make men like that anymore' about him."
– Cathy Cartieri Mehl, Forever Fund Co-Creator & English Channel Sponsor
Many people ask about being afraid to swim these dangerous waters due to hypothermia, rough conditions and ocean predators. The truth is I have never been afraid. If something happened to me while doing God's will, it would be the greatest honor to lay down my life for a friend. God provides us all with a path to volunteer, and guide those who may have never heard His calling for charity – all we have to do is listen. My charitable journey has taken me across the world, provided me with powerful, lasting memories and allowed me to meet some of the most inspiring and motivating people. Swimming is much more to me than a sport – it is a way of life that connects all the people and countries of the world.
The Oceans Seven
The Ocean's Seven consists of seven long-distance open-water swims, and is considered the marathon swimming equivalent of the Seven Summits mountaineering challenge. It includes the North Channel, the Cook Strait, the Molokai Channel, the English Channel, the Catalina Channel, the Tsugaru Strait and the Strait of Gibraltar.